What Opportunities You Need to Take Advantage of in College
Be sure to keep your eyes out for these unique, college-only opportunities.
College is a time of opportunity. From reinventing yourself to deciding what the rest of your life will look like, the college experience is extremely unique. Here's a list of a few opportunities only available to college students. And why you should take advantage of them.
Career counseling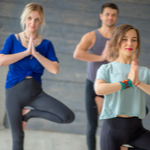 Most students will ignore the career center until graduation starts to loom. Don't do that. Go in often, talk to them about what you want to do in life and what course of study you might need to pursue. They will help you find internships in your field of study. Use this to find out if you enjoy the work. If not, collaborate with the career center to find a career you might enjoy and discover what course of study it will take to get there. Use this resource early and often.
Campus healthcare
Low- or no-cost healthcare is all but non-existent after college. While you're in college, take advantage of the campus health center. Get regular check-ups. If it hurts, have them look at it. If it itches, make an appointment. If it smells funny, go see the doctor.
Professional organizations and events
It's not what you know but who you know. Many organizations and trade groups have free or low-cost membership for college students. Many also have branches on college campuses. Like the career center, interacting with these organizations can help you learn more about your career path and then open up that path. Joining these organizations is also a great resource to help with homework or projects.
Student counselors
Mental health is important. Unfortunately, outside of college campuses, access to mental health professionals can be difficult. Take advantage of this while you're in school. Not only because of all the stress and challenging relationships that come with being a college student, but also because it gives you time to work on who you are and what has made you that way.
Language center
After college, learning a new language is going to be on your time and on your dime. Outside of language classes, many schools, or language departments, have tutors and resources to help you learn a new language. Most have resources available to all students, not only those enrolled in language classes. Knowing a second language looks great on a resume and could open the door for a study abroad program.
Student gym
State-of-the-art workout facility minutes from home? And it's free? This is something that will never happen after college. Take advantage of it. Take a PE class every semester too. Earn some free GPA-helping points while working with a trainer.
Study abroad
Going to Europe can get expensive. Living there for a few months can break the bank. Taking a summer or a semester to study abroad is a great opportunity and one that is rare after college. But don't assume it will be one giant vacation. You're still there to study and learn. Be serious about it, but don't lose sight of your ability to travel to a new country for the weekend.
Beyond these, there are often many other smaller, less obvious perks available at college: from wood shops and art studios to 3D printers and recording booths. Many schools have programs to rent outdoor equipment or book cheap local outdoor trips. Ask around, take advantage of the opportunities that are available—there are a lot of them.